Ron Richards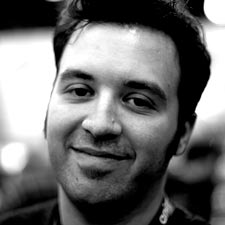 Ron Richards is the co-founder and former editor of iFanboy and now Director of Business Development at Image Comics.
Learn how he first got in to comics, the genesis of comics fan site iFanboy, and his journey from comics fan to industry insider with Image Comics.
Plus, the digital revolution as it relates to comics, if Comic-Con is really about comics anymore, how there's more to comics than just stereotypical superhero stories, and more.
Podcast: Play in new window | Download
Links: