Geoff Lapaire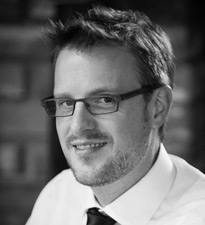 Geoff Lapaire is a Canadian filmmaker behind the popular web series Pure Pwnage and Space Janitors.
Geoff started Pure Pwnage, one of the very first web series, back in 2004 with Jarrett Cale. Before the launch of YouTube and the emergence of streaming video, the mockumentary of video game culture became an Internet phenomenon, and was even adapted for television. His current project, science fiction parody series Space Janitors, is in it second season on Geek & Sundry.
Go behind the scenes and learn about Pure Pwnage's explosive growth from very modest origins, making the jump from the Internet to television series, and how he first met and came to collaborate with production partner Davin Lengyel. Plus, the inspirations for Space Janitors, the unique challenges in making a space-based series, advice for up and coming filmmakers who want to produce their own web series, and more.
Help make Season 3 of Space Janitors a reality by supporting their fundraising campaign on Indie Go Go–pledge today!

Podcast: Play in new window | Download
Links: